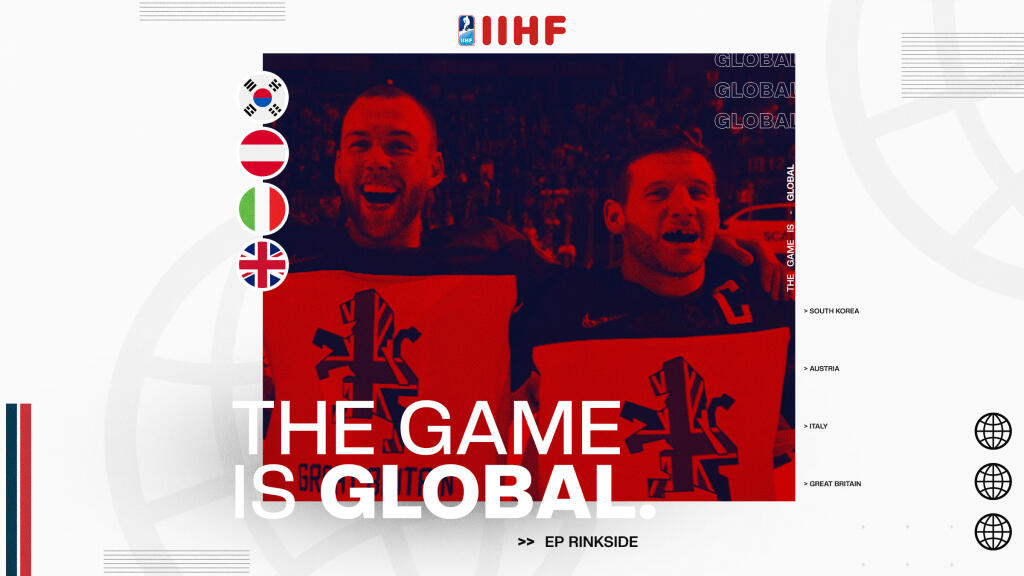 The Game is Global, Part 3: State of play for South Korea, Austria, Italy and Great Britain
A lot has happened in the world of hockey since the Game is Global episode. First, the IIHF determined that China would indeed play its own tournament and not be replaced by Norway. Then, due to concerns over quarantine in China, the NHL and NHLPA made the disappointing but understandable decision to pull out of games. And finally, that wonderful holiday tradition, the World Junior Championships – as well as many other international competitions – were cancelled.
The pain of not having NHL players in the Olympics is acute, not only because of the NHL's ridiculous decision not to send players to the 2018 edition, but also because the game never been as qualified or as global as he is now. My heart goes out to all the players who deserve to be there and all the fans who couldn't wait to see them. In particular, a nation like Denmark, which spent 90 years playing this game and ultimately qualified only to have its NHL players (who played a crucial role in getting them there) unable to play.
Ice hockey has a very real problem. It doesn't have a regular best vs best competition where its best players are all available and can play. This is no disrespect to the IIHF World Championships, which is a wonderfully organized tournament. But you can't ignore that no all the best players are there because of the NHL playoffs. It's really quite disappointing because this sport deserves better. Since the last "best-on-best" hockey tournament (one that doesn't include gimmick teams), we've had two FIFA World Cups, two UEFA European Championships, two World Cups FIBA Basketball Championships, two Rugby World Cups, two Olympic Summer World Cups, three T20 Cricket World Cups, a World Baseball Classic, as well as many other continental competitions. This series of articles was born out of this frustration and an awareness that in terms of hockey, despite the provincial nonsense that we constantly hear, The Game is Global. So please enjoy the continuation of this wonderful series and game that we love. Let's hope for hockey here in 2022.
That said… Eoseo osibsio, Willkommen, Benvenuti, and welcome to the fourth edition of The Game is Global. In this edition, we'll look at the state of play for the two nations that share Tyrol, the collection of islands known historically as Albion and the most recent host of the Winter Olympics. How are South Korea, Austria, Italy and Great Britain faring in the world of ice hockey and what do fans from these nations have in store over the next four years? Keep reading to find out as we continue our countdown to Beijing!