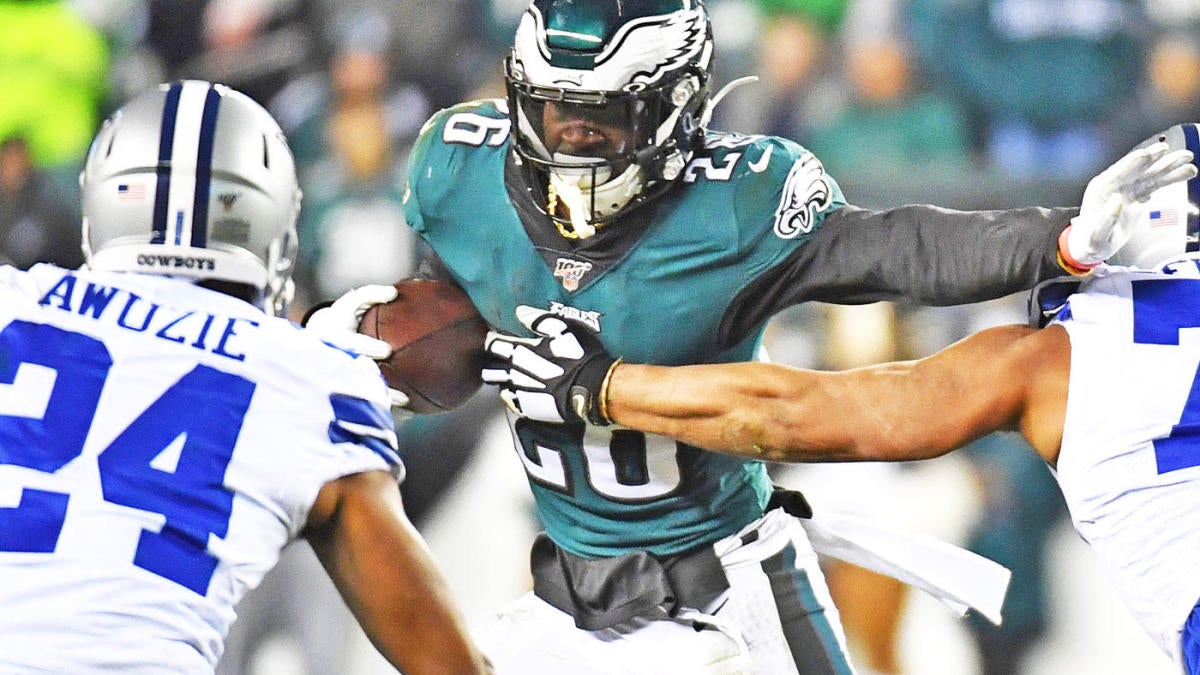 Fantasy Football Week 4 RB preview: Screenings, Matches That Matter, DFS Games, and more
There are few things more valuable to a Fantasy Football manager than a true workaholic. The problem is, there aren't many left. In 2021, this shortage was exacerbated by injuries to Christian McCaffrey and Dalvin Cook at the start of the season. And it didn't help that Ezekiel Elliott and Jonathan Taylor were sharing more than expected.
The disappearance of the cow's back isn't exactly a new phenomenon, but it's really being felt in 2021. That's why it's so valuable when you find it, even though there isn't much effectiveness. that goes with. This is exactly what we should expect from Najee Harris and Saquon Barkley.
Harris is the only running back in football to account for at least 60% of his team's rush attempts and 15% of their goals. In fact, Harris smashed double digits with an 80% rush share and a 20.8% target share. Much of the target share came in Week 3 with Diontae Johnson and JuJu Smith-Schuster both missing, but Harris has played nearly all of the offensive snaps for the Steelers this season, so there is little reason to call in. question his good faith.
The other full-back who could join Harris in a short time is Saquon Barkley. The Giants dropped their star in Week 3 to the tune of 16 carries and seven targets. And there's no reason for them to turn around now.
Like Harris, Barkley's efficiency left a lot to be desired. They're both bad teams with poor passing plays and porous offensive lines. And I don't want to pretend none of this matters. But as rare as a true workhorse is, you're going to have to ignore the things you don't like about the few that you find. Harris and Barkley both look like top 12 full-backs on the edge of the rest of the season and decent buying goals if anyone is bothered by their ineffectiveness.
Now let's move on to the rest of the Week 4 RB preview:
RB preview of week 4

The following players should not be playing week 4 at this time. Here's what it means:
RB preview
Figures to know

19 – Najee Harris saw 19 targets in week 4. That's the most for any RB since Alvin Kamara saw 20 in 2018.
12.9% – Derrick Henry's target share has doubled this year and that could be sustainable with AJ Brown on the board.
16 – Keys for Zack Moss on Sunday. Looks like we're back to a full committee in Buffalo.
83.8% – Joe Mixon still leads all the running backs in peak hand and he gets Jacksonville on Thursday night.
19.2% – D'Andre Swift leads the Lions in terms of target share, which helps him be script-proof on a bad team.
13 – Jonathan Taylor is tied for the lead in the NFL with 13 races in the red zone. He will arrive soon enough in the end zone.
14 – Mike Davis has 14 catches in three games. This type of volume keeps it like a PPR start.
5 – Ty'Son Williams only had five litters in week three. I don't know why, but you can't start Williams until that changes.
RB preview
Matches that matter

RB preview
Waiver Thread Targets

RB preview
Heath's projections