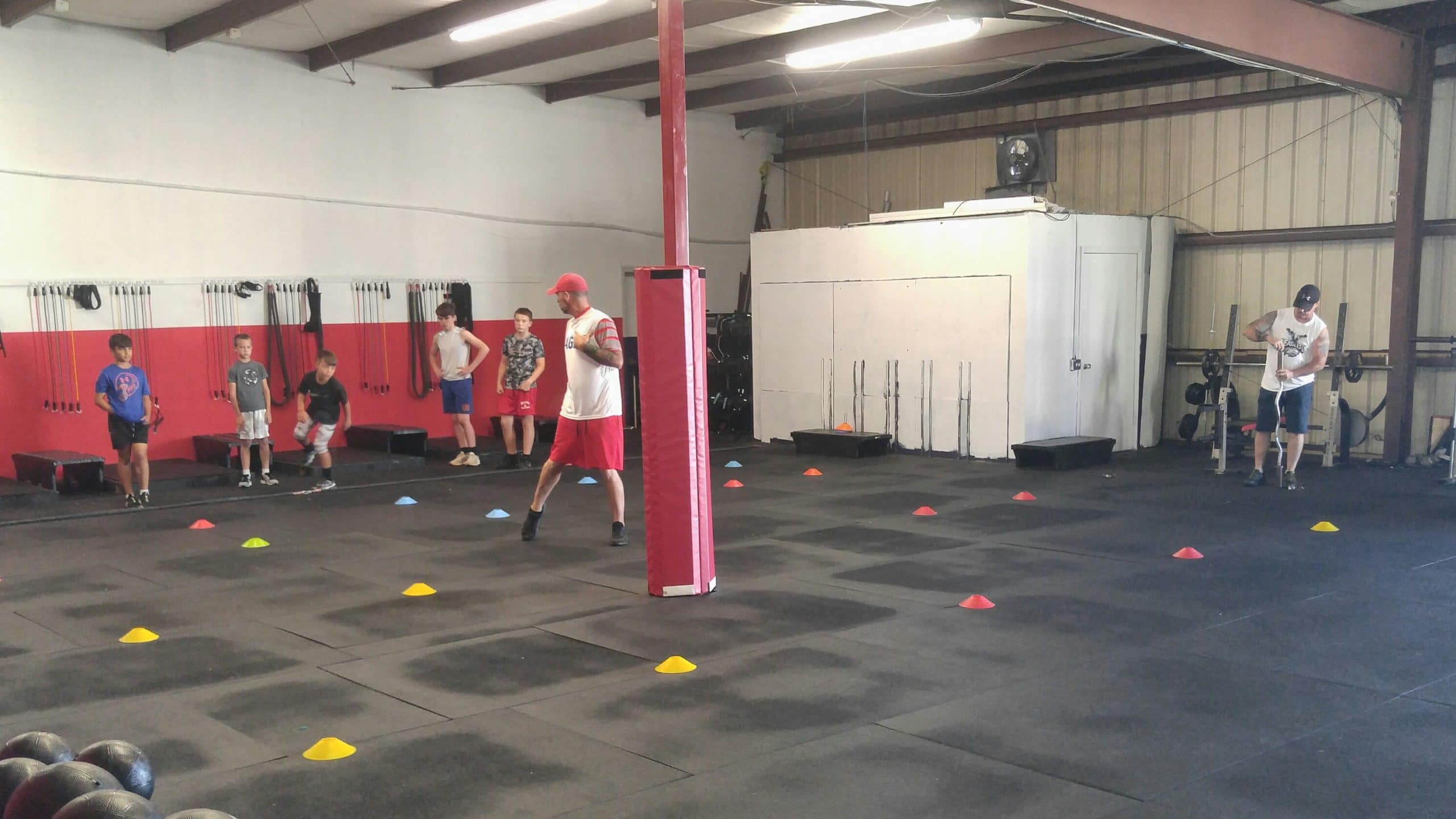 Endzone Athletics and the Next Chapter of Spring Hill Youth Football
The Spring Hill Youth Football League is a non-profit organization that focuses on coaching children in youth football and competitive cheerleading. Led by Coach Steve Farrell and other volunteer staff, the league practices at Veterans Park in Spring Hill. Their season begins around mid-June and can run until November. Operating with their five age ranges of 6U, 8U, 10U, 12U and 14U allows coaches to teach children in ranges that will be conducive to their growth.
Although the league has been around for over 25 years, it is currently in its second year under Coach Farrell and his wife. Despite the short time frame, they have already won their first championship with their 10-year-old team winning the Spring League Soccer State Championship.
When the former owners of what was then known as the Spring Hill Athletic Association approached Coach Farrell to hand him the reins and its expansion, he jumped at the chance. Having been in corrections since 2011, he understands how essential programs like these are to the community. "When we got to Hernando County, we realized there wasn't much for young people to do in Hernando County," Farrell said. "I had almost 11 years in corrections working in the local county jail and unfortunately I have seen the age of children getting younger and younger and younger getting arrested. The more we talk to young people, the more we realize that they had nothing to do. So it seems to be a common problem. So, as a community, we need to give these kids something to do. We have to give them the opportunity to be great.
This is where expansion comes in, as it not only applies to the league taking in newly traveling teams, but also integrating more facilities. Veterans Park is no longer the only location they operate from. Coach Farrell and company were able to secure an indoor training facility, dubbed Endzone Athletics, for the organization in December. After a brief period in which staff allowed the football team exclusive use of the building, the site was fully opened from May.
Now open to the general public, the staff admits children from 5 to 13 years old to join their program. It's more than just conditioning, however. Due to the league's status as a non-profit organization, coaches are able to provide high school students with volunteer hours through tutoring young children. Coach Farrell believes these opportunities are important for the kids because it gives them the chance to get scholarships to go to college. Since many parents in Hernando County cannot afford to send their children to college, Coach Farrell feels this program is a necessity.
"And if we can't put them through college," Coach Farrell added, "then we at least give them a good set of core values ​​so that they'll be adults and make good, solid decisions when they're Realize that if they want something, they have to go to work.
The league amenities don't stop there, as they also allow parents to drop their kids off with the coaches if the kids are bored or the parents are busy. Once there, kids are free to work out, hang out with friends, or even play video games. The staff really want Endzone Athletics to be a center for the community to come together and have fun.
Coaches have seen tremendous growth in demand since they started. Two years ago the staff struggled to fill even two or three age categories, but now they comfortably field four teams. Coach Farrell also noted that it's not just the kids who have the desire, but also the parents who want to help.
"Working and watching the group of families come together and being willing to do the same for these kids just lets you know you're living in a good community," Farrell said. The coaches also have a "pie in the sky" goal of one day securing 10 acres of land. This would allow them to open an indoor training facility large enough to hold workouts, wrestling, indoor flag football, and competitive cheerleading. Ideally, the land would also be large enough for an outdoor court.
"At the end of the day, if we can get a kid through college or keep the kid out of jail, we've basically done what we're supposed to do,"