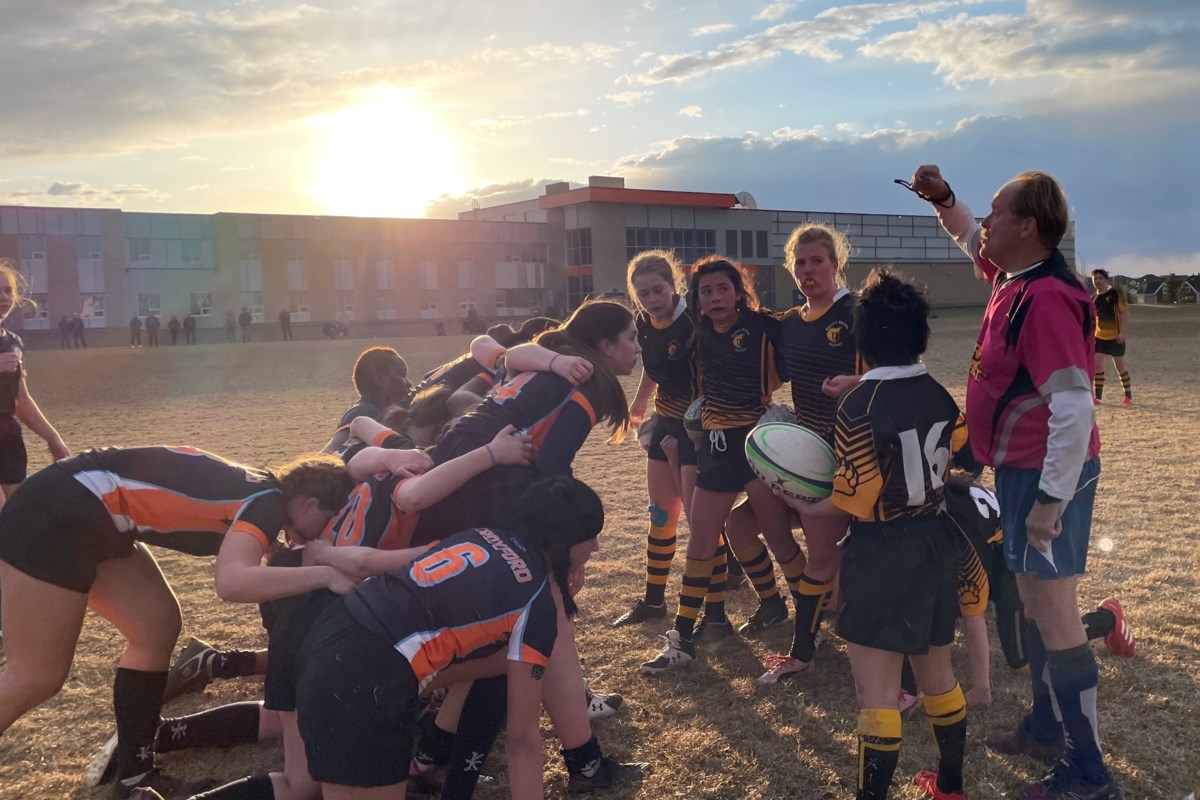 Banff Bears bite Cavaliers in rugby season opener
"They knew the structure and they stuck to it, so it was great to see and great to be a part of it again."
BANFF – Off the field for three years, however, the Banff Bears women's rugby team looked like naturals when they started the season.
The Bears beat WH Croxford Cavaliers, 27-0, on April 28 in Airdrie, despite hometown coaches not knowing what to expect after such a long layoff.
"We thought it might look like the Timbit style of hockey, but they were pretty informed," coach Lee Garrett said. "They knew the structure and they stuck to it, so it was great to see and great to be a part of it again."
Fuzuki Kiyota and Emma Hendry each scored two tries, and Eva O'Connor added one.
Andy Mackintosh threw a conversion in the shutout.
"We're always lucky to have athletes from multiple disciplines on our side, so we have a good mix," Garrett said of the team. "They are always a bit smaller than our opponents. We can use this to our advantage.
There has been a strong turnout to play for the women's team this season with over 30 athletes from Banff Community High School and Canmore Collegiate High School. Only four players had previous rugby experience before the start of the season.
Many schools are in the same boat in terms of experience, but with many keen players, depth shouldn't be an issue in the coming seasons.
"They demonstrated a huge learning curve and developed a great sense of their roles on the pitch and many basic rules and laws of the game," coach Maya Russow said in an email. "Some things we're working on are continuing to work on our set pieces, progressing together as a defensive line and straightening up in our runs."
The girls were originally scheduled to make their debut on April 20 against the Rundle College Cobras in Calgary, but that was canceled due to a massive snowstorm.
The team gets its chance to knock out the Cobras in the season opener on Tuesday, May 10.
Boys play at 5 p.m. and girls at 6:30 p.m.
A decision on whether the games will be played in Canmore or the newly renovated Banff Recreation Grounds will be decided in the coming days.
Next, both Banff teams will be in action Thursday (May 5) in Springbank against the Phoenix.