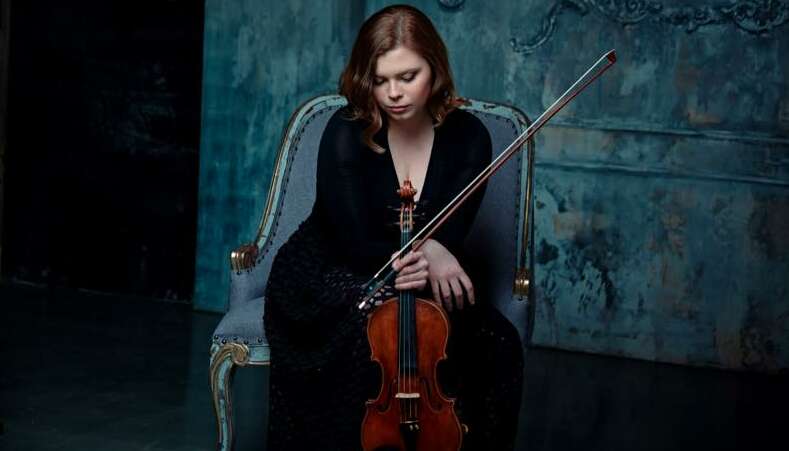 2022 Lipizer International Violin Competition Excludes Russian Applicants
Founded in 1982, the annual Rodolfo Lipizer International Violin Competition held in Gorizia, Italy, withdrew invitations from three Russian violinists for the event, citing the war in Ukraine as part of their decision.
"Following the European provisions resulting from the Russian-Ukrainian war, and like other international competitions of various disciplines, we regret to inform you of your exclusion from the 41st edition of the International Violin Competition 2022", has writes the president of the competition. Lorenzo Qualli to violinists.
"We want to reassure you that there is no discrimination against you as a person. We hope that the war disputes will be resolved positively as soon as possible and peace will be restored. [When that happens]we will be happy to count you among the competitors of the next editions.
Violinist Anastasia Pentine posted on his social media to express his disappointment. "As a person who grew up [and studied] in Austria, any manifestation of discrimination is unacceptable," she wrote. "When I go to [a] competition, I only represent myself, my university and my [teacher], Pavel Vernikovwho is one of the best teachers in the world and who was born and raised in Odessa, Ukraine.
After receiving Qualli's letter, Pentina responded with questions regarding her exclusion – to which she has yet to receive an answer – stating that Russian artists are not excluded from other prestigious international competitions. Lidia Kocharian was also one of the artists affected by the ban and also posted on his Facebook page.
"It is an incomprehensible and unacceptable choice which goes against the very spirit of the event which has always interpreted music as an instrument of proximity between peoples, of overcoming borders and of human and cultural freedom" , said the Mayor of Gorizia, Rodolfo Ziberna, according to BLN.
Moreover, the FVG Orchestrawho has traditionally performed with contestants, announced that he would not participate this year, according to Intrieste magazine.
"We made the decision immediately, on our own initiative with our artistic director", FVG Orchestra President Paolo Petiziol told TASS News. "Excluding candidates simply because they are Russian nationals is a serious incident."
While awaiting a response, the orchestra decided that it would participate as planned if the competition changed its decision. Anyway, FVG "obtained permission from the mayor of Gorizia for Russian violinists to perform at one of the venues in the city, regardless of the competition," Petiziol explained.
A lot cultural institutions have to decide whether or not to include Russian artists since the start of the war in Ukraine in February of this year. Artists like the cellist Anastasia Kobekina also lost concert commitments due to her nationality.